Steve Hausmann: PGA Golf Pro in Wichita, KS
STEVE ENJOYS WORKING WITH ALL LEVELS OF GOLFERS, FROM THOSE PICKING UP CLUBS FOR THE FIRST TIME TO THOSE DESIRING TO BECOME A SCRATCH GOLFER.
Steve is an exceptional competitive player, ranking consistently in the top five players in the St. Louis area Gateway PGA Section; therefore, he works well with low handicap players. He is also a very patient man who enjoys working with beginners - a skill tested at home daily with his five daughters.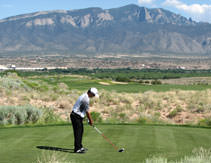 GOLF IS TO BE ENJOYED!
Golf is enjoyed in different ways by individuals. Some players desire competitive tournament play, others just desire not to embarrass themselves on the course. Steve believes that ALL golfers can enjoy the game, and most can enhance their enjoyment after spending some time educating themselves about their swing and body motions to lead to more accurate ball striking.
SETTING GOALS AND EXPECTATIONS IS KEY FOR SATISFACTION WITH THE LESSON PROCESS, SO THE FIRST ACTIVITY IN ANY LESSON IS TO ESTABLISH REALISTIC GOALS.
Steve will engage you in a conversation so that you and he come to an agreement about where you believe your ability level is currently, and what you believe is the realistic outcome for the lesson process. Steve finds that many students far exceed the level of ability that they believe they can achieve in a very short period of time once they start to understand the cause and effect relationships that occur with the golf swing. Steve will never just tell the golfer the "do's and don'ts" of golf, he will help the golfer learn the basic mechanics that cause variation in ball flight. When the golfer understands these mechanics and how they cause different outcomes, the golfer will become his/her own coach and learning will continue long after the lesson time has ended.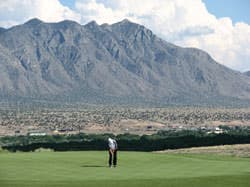 QUESTIONS TO CONSIDER WHEN SETTING GOALS AND DESIRED OUTCOMES FOR GOLF LESSONS:
What is my current level of ability?
What is my desired level of play?
How much time do I have to practice?
How do I learn most effectively?
NOT ALL EFFECTIVE GOLF SWINGS LOOK ALIKE.
As an accomplished teacher and player, Steve understands that many factors affect the golf swing, including the golfers' athleticism, body type, natural posture, balance, strength, and flexibility. Steve will work with you to develop a simple and repeatable swing that is comfortable for you and produces consistent results. He will help you understand how the nuances of your particular swing affect ball flight so that you can continue to improve while practicing on your own.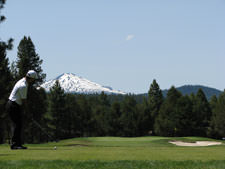 NOT ALL PEOPLE LEARN THE SAME WAY.
Steve has learned in his 19 years of teaching golf that it is important to tailor lessons to meet the learning style of the golfer. Steve will work with you to make sure that the lesson is delivered in the manner that meets your needs. He will use a variety of techniques that include visual, auditory, and kinesthetic, as well as video analysis, mirrors, and other training aides. Steve will ask you for feedback and will emphasize open communication to ensure that you are comfortable with your progression and learning.
LESSONS CAN BE COMPREHENSIVE OR FOCUSED, BASED ON THE GOLFER'S NEED.
Based on the goals that the golfer has, a lesson can be comprehensive and include driving the ball more effectively through the short game and putting, or can focus on any area of the game that the golfer feels needs attention.
Sign up for newsletter,
promotions, or special offers
Extensive use of Video Analysis is Key
Steve uses a video camera during all lessons because often it is difficult for a golfer to "feel" the mechanics in their own swing that affect ball striking and ball flight. This tool gives the golfer immediate feedback and visual confirmation about swing technique. After the lesson, Steve will email the golfer his/her lesson video, and will include pointers and areas of emphasis so that the student has a lasting tool to use during independent practice.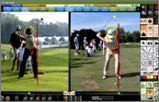 The video system allows for frame by frame advancement of the student's swing, as well as side-by-side comparison to professional players so that the student can visualize exact desired changes in the golf swing. After the lesson, Steve will provide a CD of the golfer's lesson video, and will include pointers and areas of emphasis so that the student has a lasting tool to use during independent practice."
Location for Lessons

Willowbend Golf Club Directions to Willowbend Golf Club: From Hwy 96 head north on N. Rock Rd 1.1 miles to E. Mulberry St just north of E. 37th St. Turn right onto E. Mulberry St and turn right directly into the parking lot of Willowbend Golf Club.